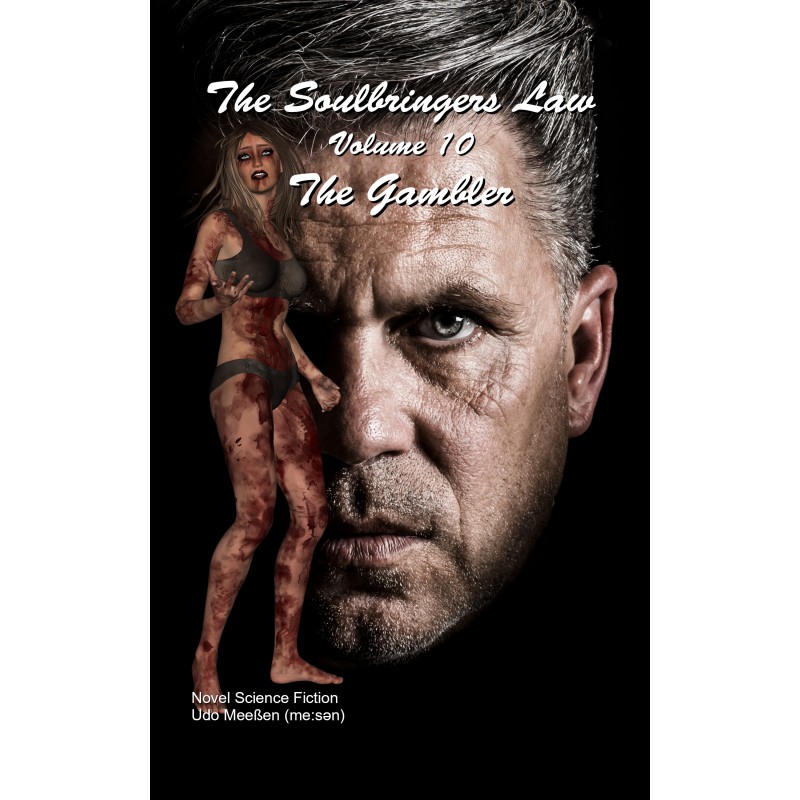  
The Soulbringers Law - 10 - The Gambler
Taschenbuch: 381 Seiten
Verlag: Independently published (4. Februar 2020)
Sprache: Englisch
ISBN-13: 979-8609301253
ASIN: B084DH5NCB
Größe und/oder Gewicht: 12,7 x 2,2 x 20,3 cm
Benutzeranpassung
Vergessen Sie nicht Ihre Änderungen zu speichern, damit Sie den Artikel in den Warenkorb legen können
The Lesbians Club and Rutger Cornville let the work in the agricultural cooperative rest, leave it to the capable staff and board their spaceship, a Hyronblast called Nina.
The journey leads far away from Demeter II into the blue without a defined destination and is supposed to be an extended, long and beautiful vacation.

At first the vacation develops very well and the girls and Rutger have a lot of fun.

Until the Nina is stranded in an absurd cage in free space and the members of the crew disappear one after the other from the ship and find themselves in crazy, so-called games. They have to solve absurd tasks and if they give wrong answers they are brutally punished, humiliated and abused.

Why the unknown, seemingly all-powerful force behind all this makes them suffer so much, tortures them to the point of blood and systematically mutilates them, eludes them and soon they are confronted with the ultimate, final question:

Do I want to endure any more of this? Do I want to live for it?